Continental Resources' Harold Hamm on state of the oil markets
April 5, 2020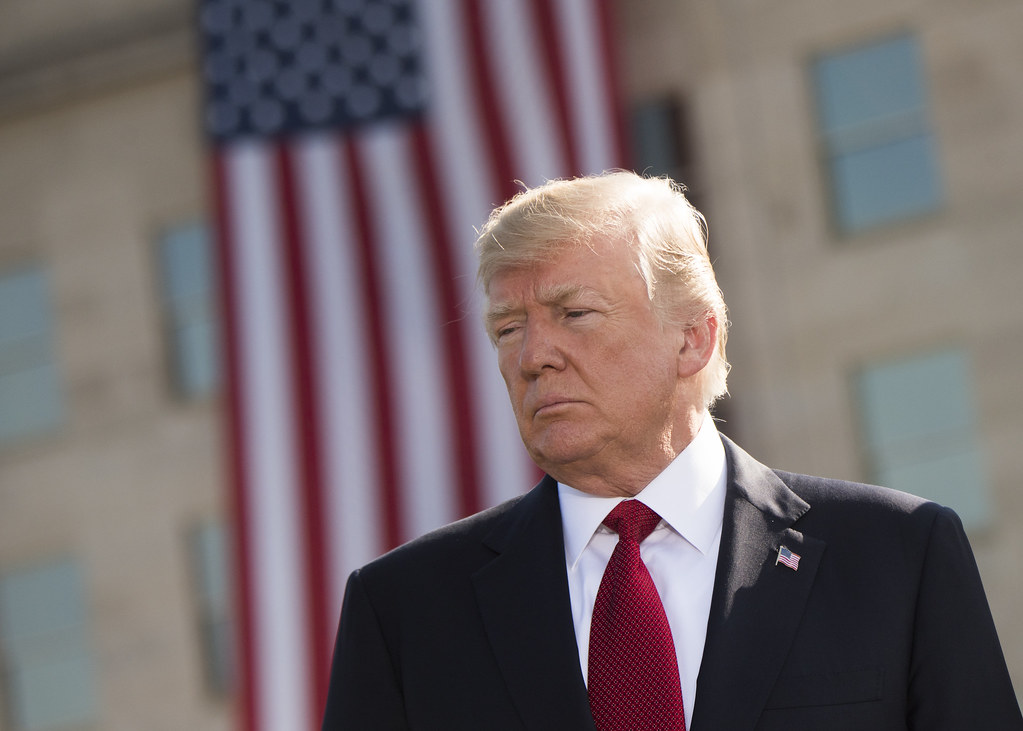 Trump's call 'quickest' way to restrain output: Hamm
April 7, 2020
A shale energy executive with close ties to President Donald Trump said US producers were already shouldering some of the burden to cut crude oil output as the White House encourages Saudi Arabia and Russia to solve a worldwide petroleum glut by curtailing their own.
Harold Hamm, executive chairman of Continental Resources, said in an interview on Monday that the US president had been calling him two or three times a week to discuss the state of the American oil industry, which has been bashed by a crude price of less than $30 a barrel.
Riyadh and Moscow precipitated the collapse after abandoning a three-year-old production agreement and launching a bitter price war in global oil markets. A meeting to hammer out a new accord was rescheduled from Monday to later this week amid Saudi-Russian recriminations.
The two countries have said others must join in any new production cuts. Saudi Arabia, which holds the rotating presidency of the G20, is pushing members of that group to join in with supply curbs too. US production until now has been unfettered.
Mr Hamm said Continental and other US companies were now being forced to make deep cuts as storage tanks fill up in the face of a historic fall in demand because of the coronavirus pandemic. "Everybody here is cutting production," he said.
With West Texas Intermediate crude settling on Monday at $26.08 a barrel, he said oil refiners were buying less crude. A refinery owned by CVR Energy had sent notice to Continental to immediately cut 25 per cent of its production in Oklahoma, Mr Hamm added.
A variety of measures to curb US oil supply have been floated in recent weeks. A leader of the Texas Railroad Commission, which oversees the state's oil and gas production, has suggested it could enact measures to control oil volumes. In Continental's home state of Oklahoma, a group of local oil producers has called on the Oklahoma Corporation Commission to limit supply.
When Saudi Arabia, Russia and allied exporters held back supplies in 2016, it lifted oil prices and prompted US producers to invest to raise their output to 13m barrels a day, the most in the world.
Asked if shale producers would be free riders if countries other than the US agreed to curtail output, Mr Hamm responded: "No. I can answer that very decisively, no."
Mr Hamm was among the nine oil industry executives invited to the White House last Friday to discuss the situation. He said it was his understanding that Saudi Arabia and Russia made "a commitment to the president" to reduce output by a combined 10m b/d.
Cuts of that magnitude are unlikely. Saudi Arabia has boosted its oil output by more than 20 per cent in the past month and says it is now producing above 12m b/d. Russian output is more than 11m b/d.
Continental last month said its own production would be down 5 per cent year on year as it halved its original $2.65bn capital spending budget for 2020.
The company's stock price has fallen 50 per cent since early March and its bond prices signal increased risks of default, with a $1.1bn bond maturing in 2022 trading at 66 cents on the dollar.
Mr Hamm has called for investigations into illegal dumping and market manipulation by foreign oil suppliers. If Saudi Arabia and Russia failed to meet their purported commitments to reel in output, new US tariffs on foreign oil would "absolutely" be needed, he said.
Mr Hamm chairs the Domestic Energy Producers Alliance, a group of smaller oil companies and state-level industry associations. Continental is not a member of the American Petroleum Institute, the broadest Washington oil lobby, nor of the American Exploration & Production Council, a trade group consisting of independent shale producers.
Mike Sommers, API chief executive, attended last week's White House meeting and said the president did not take oil tariffs off the table, but the idea of co-ordinated US production cuts was not a topic of conversation.
"A number of my members and others in the meeting reflected upon how if you do one thing which you think is going to help the upstream business, you could do great damage to other parts of the value chain, like the downstream part of the business, particularly refiners," Mr Sommers said.